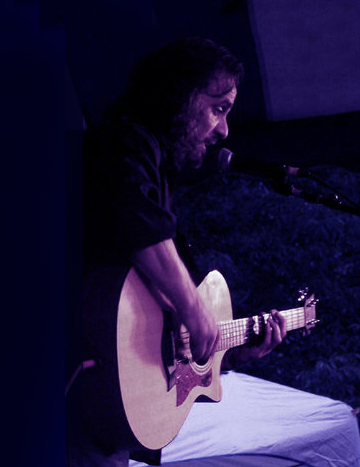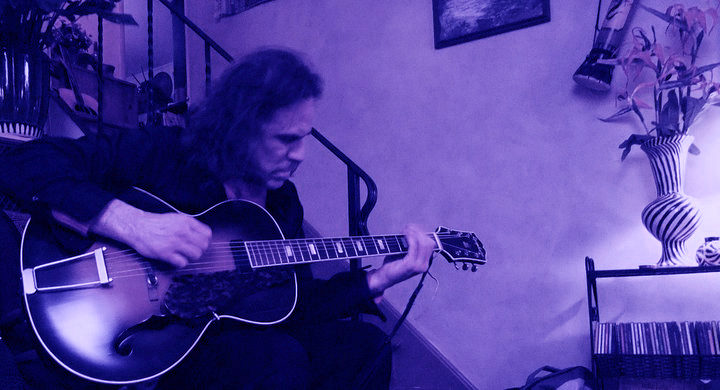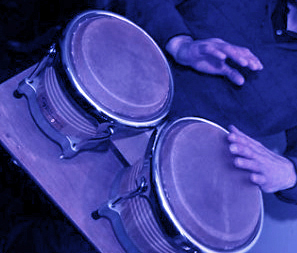 Anything can happen when musician, composer and filmmaker Stephen DiJoseph enters a studio or takes the stage. Whether it's the percussive grooves of his solo guitar and vocals, the quirk and funk of his trademark jazz/classical "Pianopoetry", the trance-electronica of his 'Whirld Music Trio' project or the ease and flow of his ambient orchestral productions, it's undeniable that DiJoseph is an artist of many skills.
What also makes DiJoseph unique is another very "outspoken collaborator" as he refers to his experience of living with Tourette's Syndrome. "Tourette's showed up for me around the same time as my passion for music, around 6 so, It's always been the 'art in the syndrome' for me," DiJoseph recalls.
Stephen's autobiographical movie A SynapTic Adventure: Tourette's and Beyond won Best Emerging Documentary in the Bucks Fever Film Festival. In it, DiJoseph tells the story of growing up in "the dark" as he explains,,, trying to understand the cause of the strange urges, movements and compulsions that filled his childhood. Conditions, that to this day, both challenge and propel his mission to create and inspire.
With that passion and "partnership" of Tourette's, DiJoseph has etched out an award-winning career that spans twenty-five years, 9 CD's, multiple music video productions and countless live performances in The US and abroad.
JP Folks International Music Awards:
BEST AMBIENT album - JUST CHILL
nominated for BEST SONG - Flyin' from HYPNOTIZED
(out of thousands of submissions alongside Bruce Springstein-guitarist Nils Lofgren in the male S/S category)
2nd place for BEST CELTIC CD - URBAN CELTIC
BEST INSTRUMENTAL CD - PIANOPOETRY
nominated for Best Video - Flyin music video
JP Folks is the world's largest Indie Music Organization. members include Janis Ian and Nils Lofgren
JP Folks is in over 60 countries around the world
Other Awards
Top 500 Honorable Mention - the Annual Billboard World Song Contest for 4 songs from HYPNOTIZED
Finalist -The Singer-Songwriter Awards
Winner - Godfrey Daniel's BETHLEHEM #MUSIKFEST contest
Finalist - New Song Festival Song Contest
Finalist - Susquehanna Music Festival Contest
Opened for such notables as
Jon Herrington (Steely Dan)
Greg Brown Peter Mulvey
Billy Jonas Mad Pudding
Los Lobos and others
Past Performances (partial)
new music festival PRAGUE
clifford brown festival DE
father folk festival PA
folk club PA
bethlehem musikfest PA
the knitting factory NY
the living room NY
maine public radio ME
randolph music festival VT
omega institute NY
the bitter end NY
The Painted Bride PA
Puck Live PA
new sessions DUBLIN
the tin angel PA
the point PA
steele city coffee PA
chaplin's music cafe PA
world cafe live PA
de folk festival DE
wesley college DE
cooldog house concerts DE
WHYY
WXPN with Gene Shay
de first night DE